Raymond Thibesart (French 1874 - 1968), "Foggy Morning on the Seine with Sailboat, 1930" O/C 21x25 1/2 Inches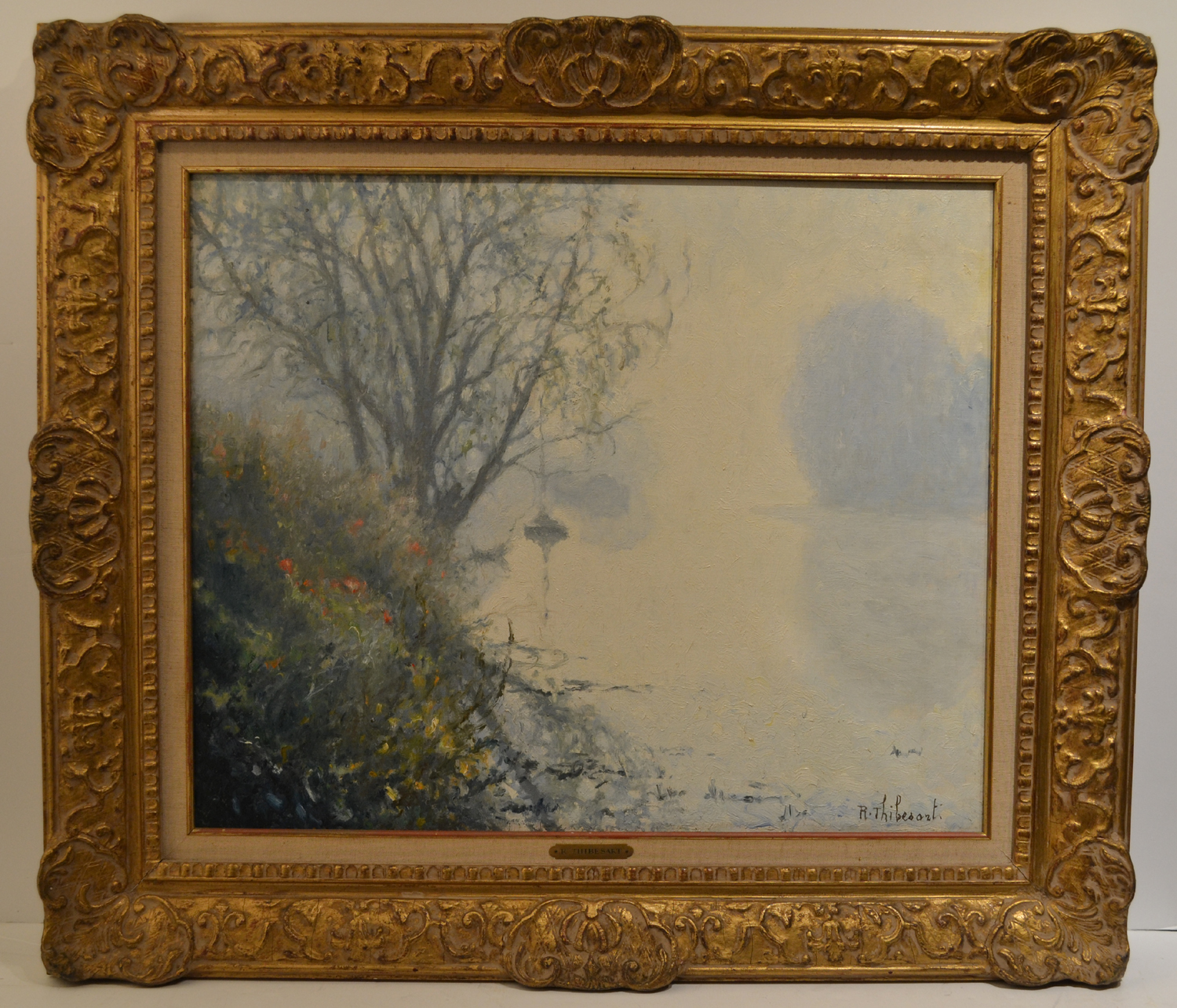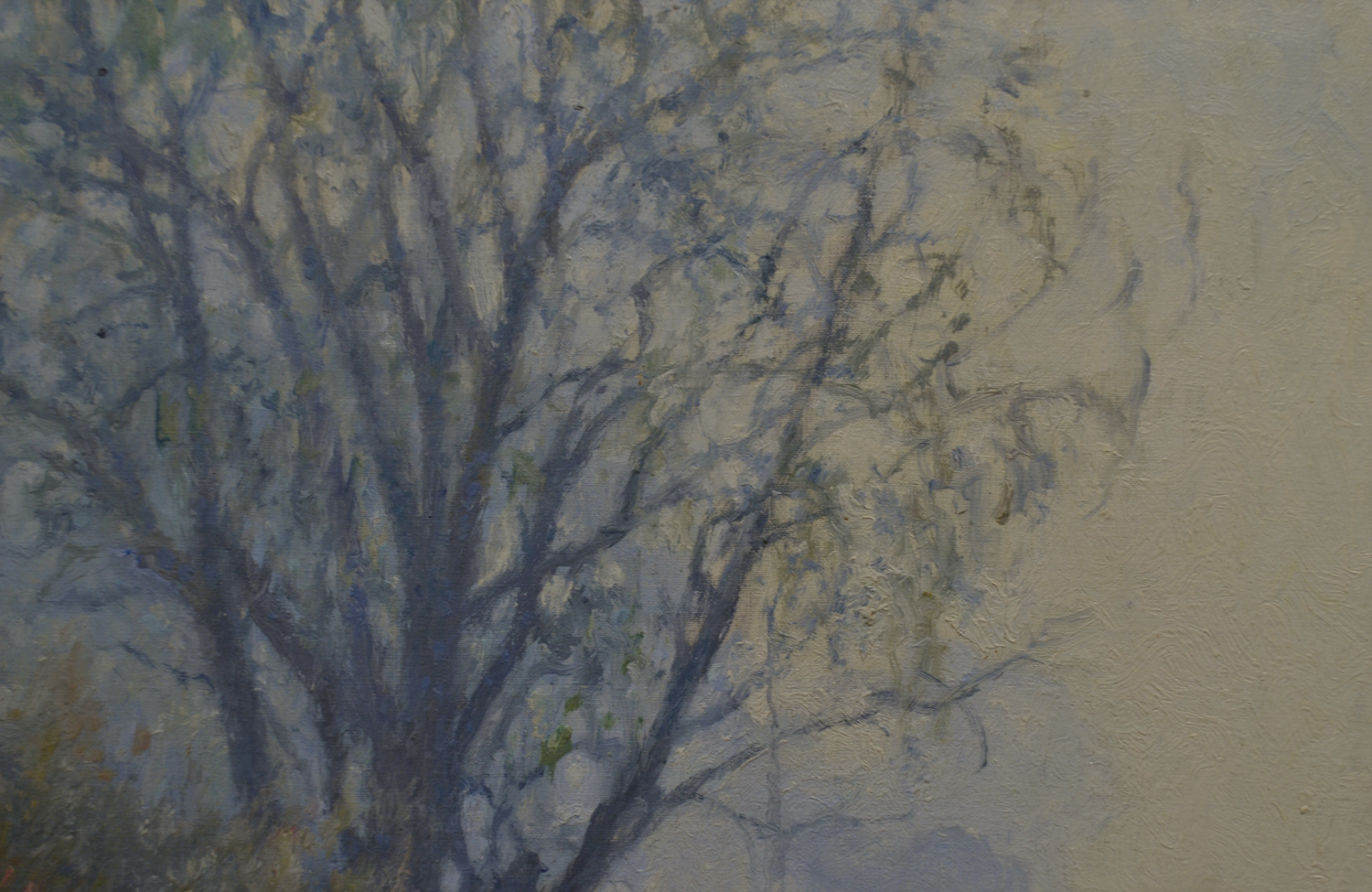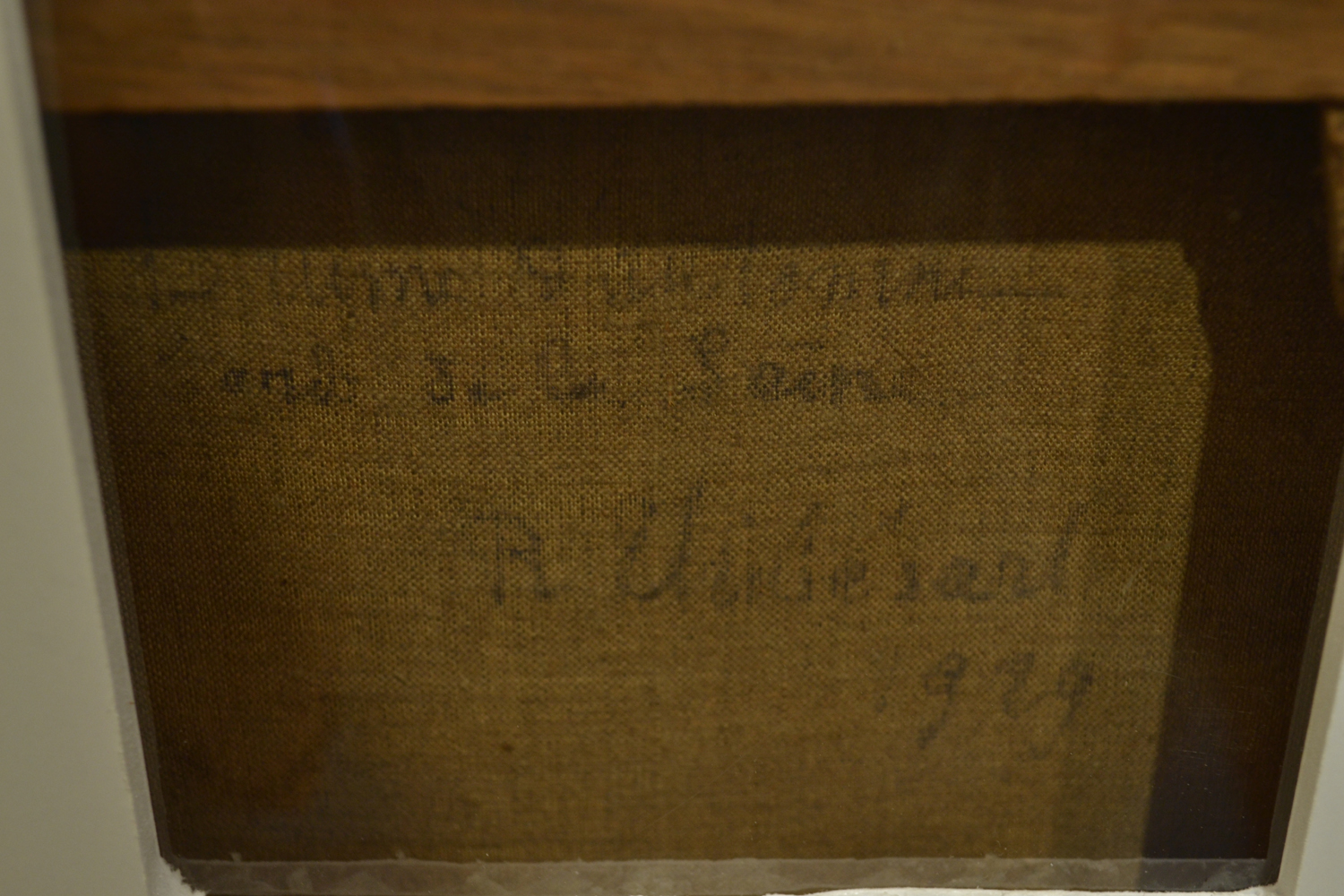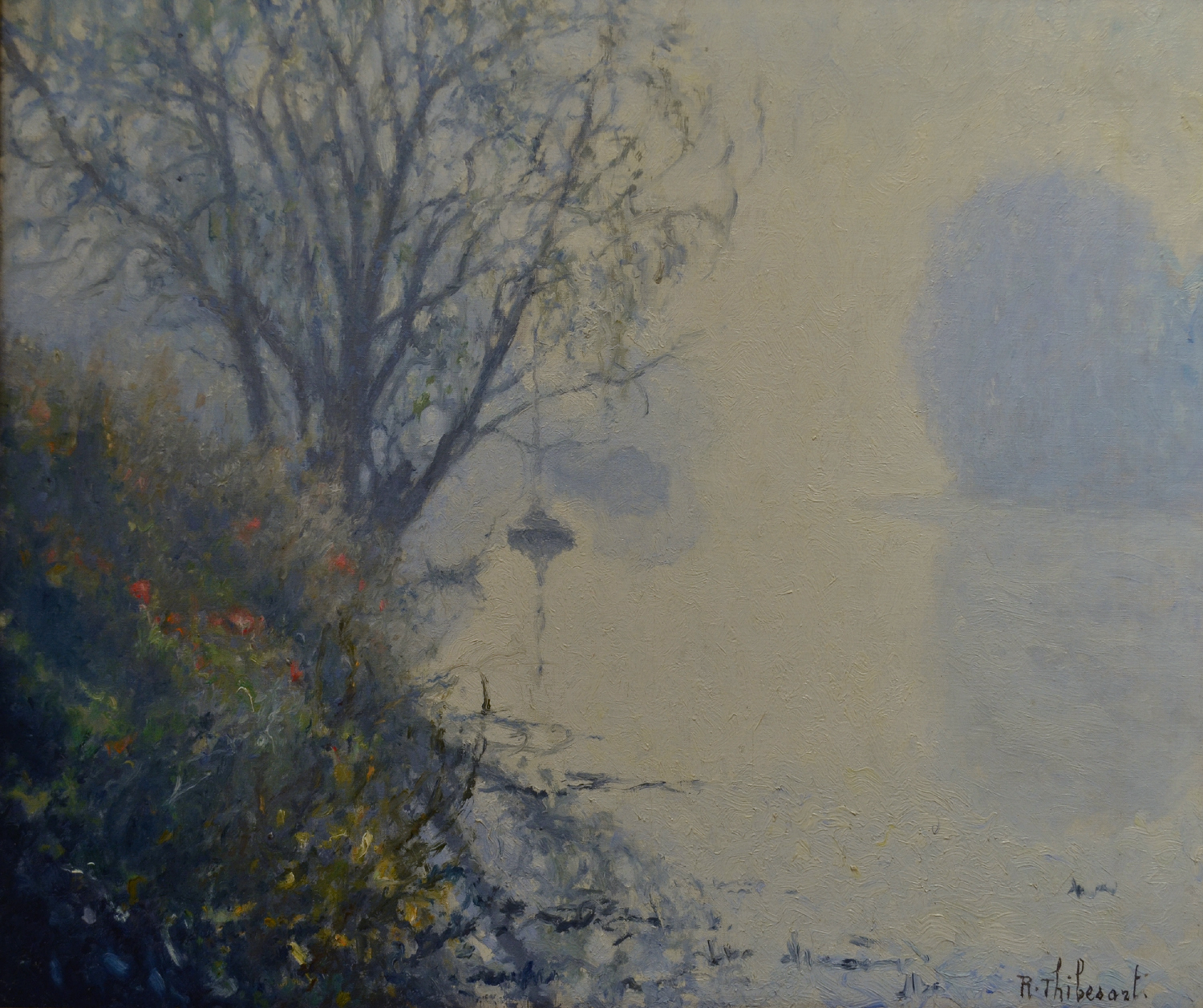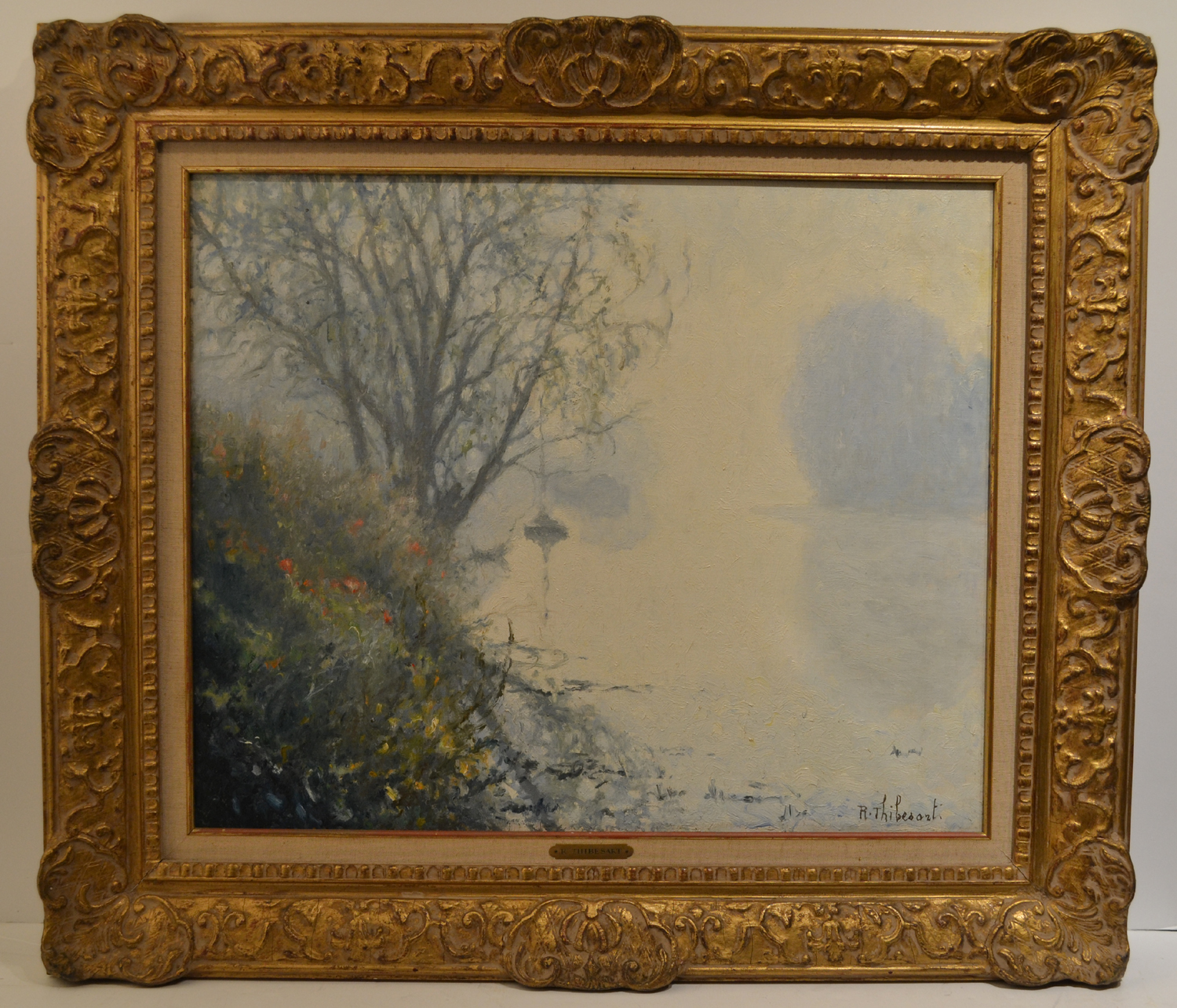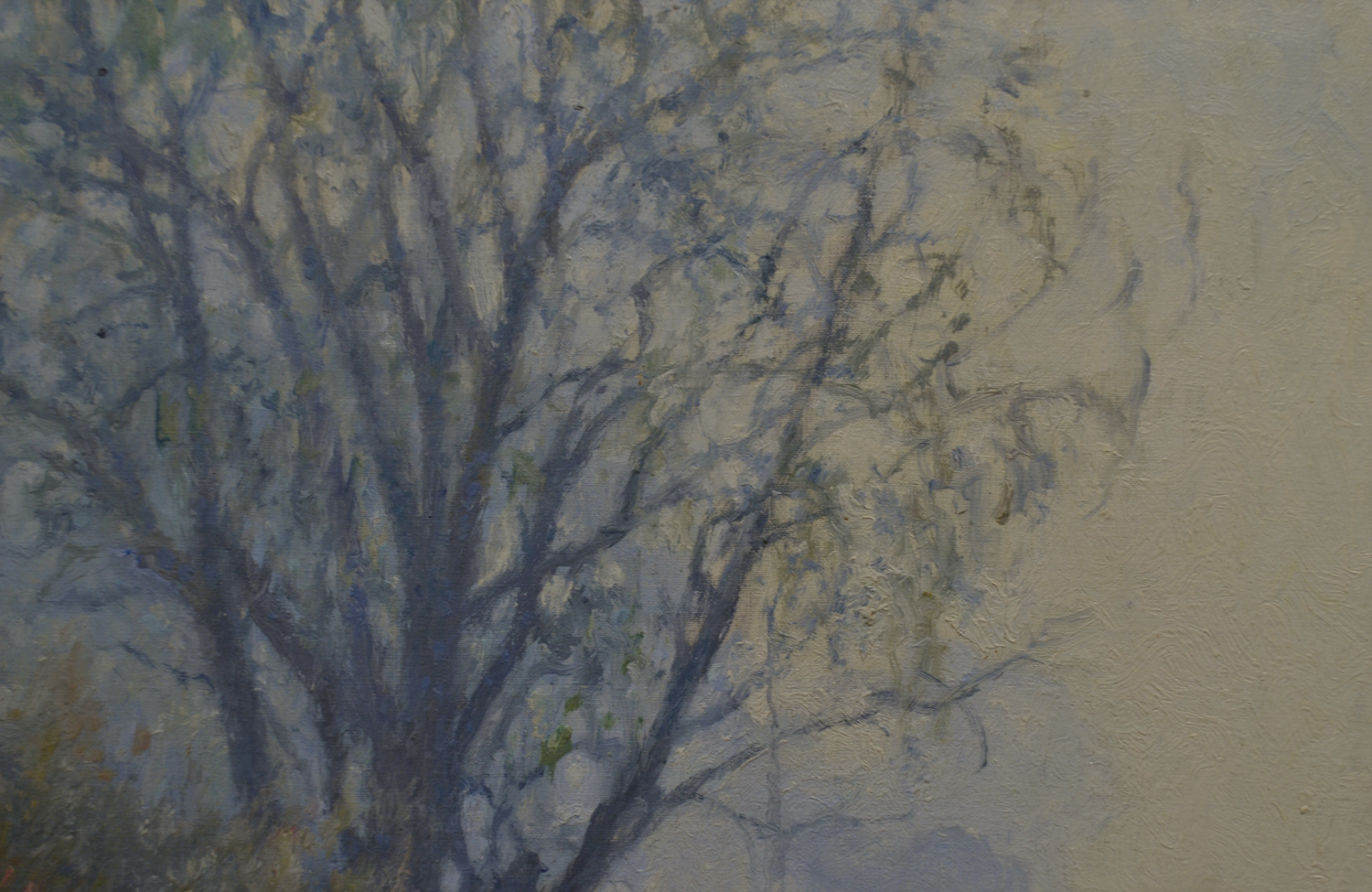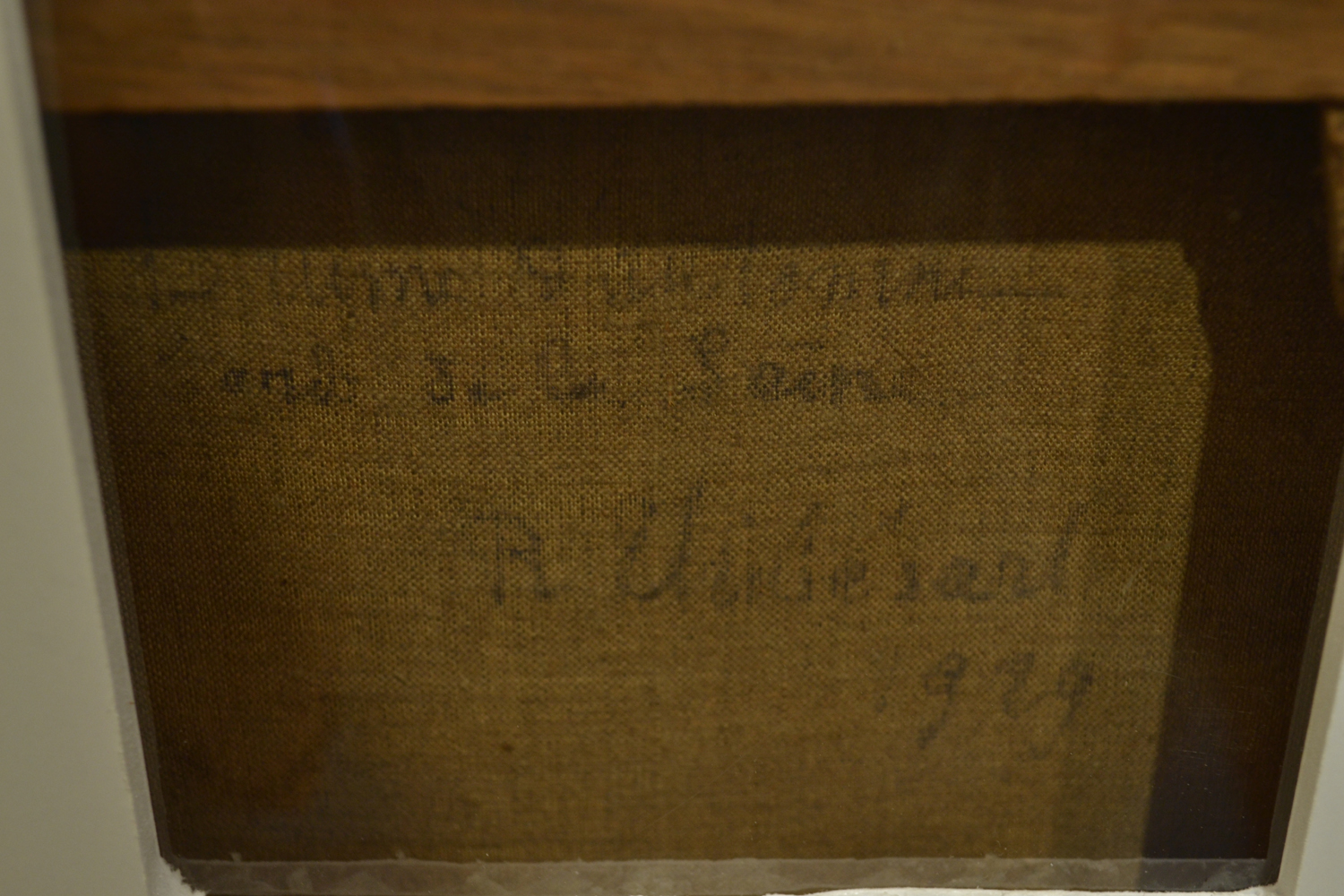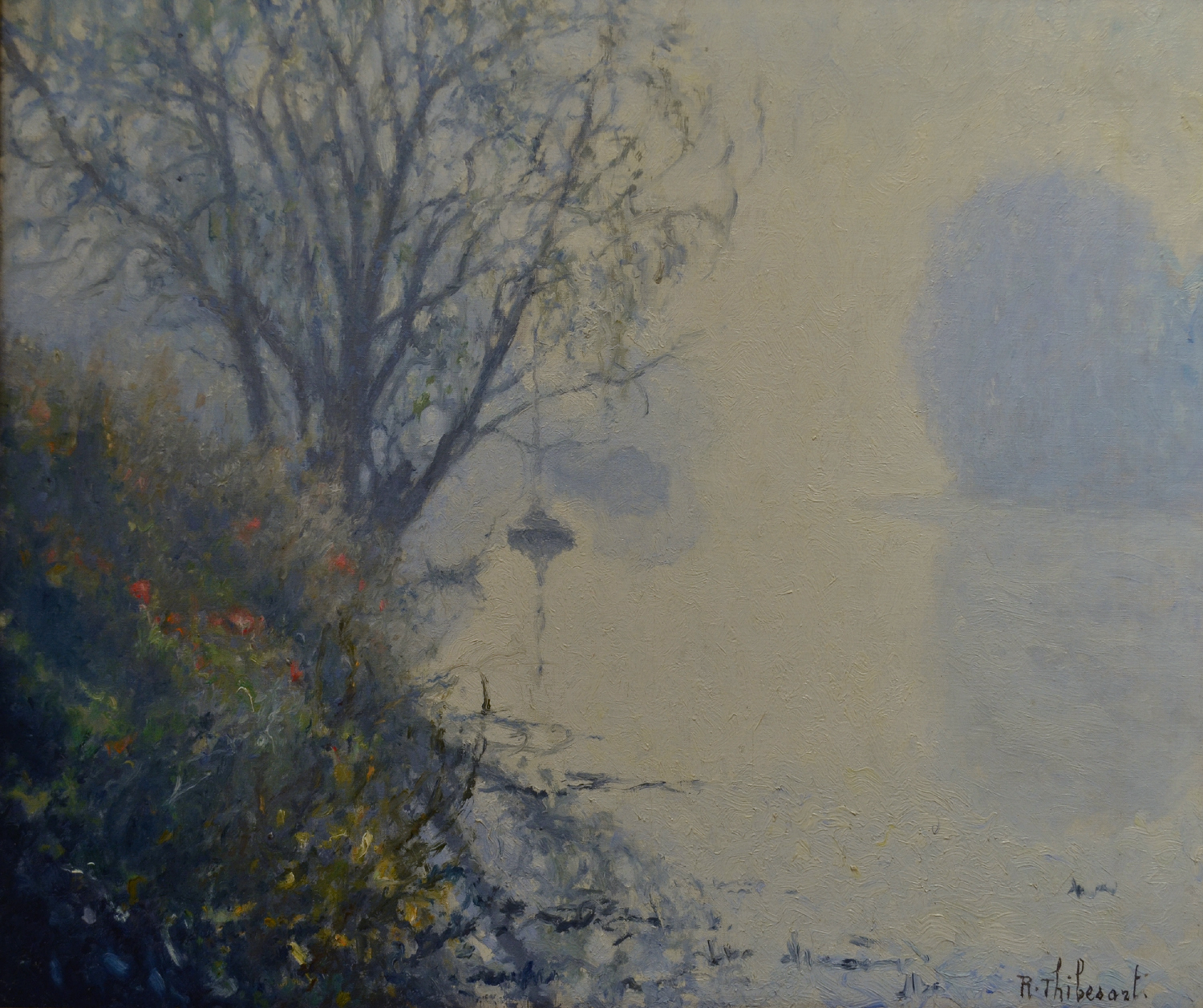 Raymond Thibesart (French 1874 - 1968), "Foggy Morning on the Seine with Sailboat, 1930" O/C 21x25 1/2 Inches
Framed 30 x 34 1/2
This hazy and foggy depiction of a distant sailboat set across a picturesque lakeside view is another of Thibesart's famous scenic works. A shadow of a sailboat just across the water is almost hidden behind a branching tree stretching out over the water in the center-left side of canvas while distant blue and white rock formations and their reflections occupy the right side of the canvas.
The son of an affluent family, Raymond Thibèsart was born in Troyes, France on May 2, 1874. Soon after, the Thibèsarts moved to the small town of Enghien outside of Paris. It was here that Thibèsart first began to study art with Venezuelan Impressionist master Emile Boggio (1857-1920) at the tender age of eleven.

He later began his formal art education at the Lycée Rollin in Paris. He entered the l'Ecole des Beaux-Arts in 1894, followed by the Acadèmie Julian in Paris where his teachers Jules Lefevre (1836-1910) and Tony Robert Fleury (1837-1912) assisted in his artistic formation.

At the turn of the century, Thibèsart spent much time in southern France and Italy painting with Boggio and Henri Martin (1860-1943). From this time on, Thibèsart worked in the Post-Impressionist style. He often traveled to Italy, Switzerland, Belgium and Corsica to record the landscape.

Thibèsart exhibited at the Salon des Indépendants, the Salon d'Automne, and the Salon des Artistes Français in Paris where he was a Silver Medalist in 1922. He became a member of the Societé des Artistes Français in 1897, the Salon des Indépendents in 1905, and the Salon d'Automne, Paris.

His work is found in public and private collections, including the Salon des Artistes Français; the Contemporary Art Gallery, Paris; Gallery Georges Petit, Paris (now closed); the Galerie des Champs-Elysees, Paris; the Museum of Fine Arts, Troyes, France; and the National Museum of Caracas, Venezuela.