Maurice Brianchon (French 1899-1979)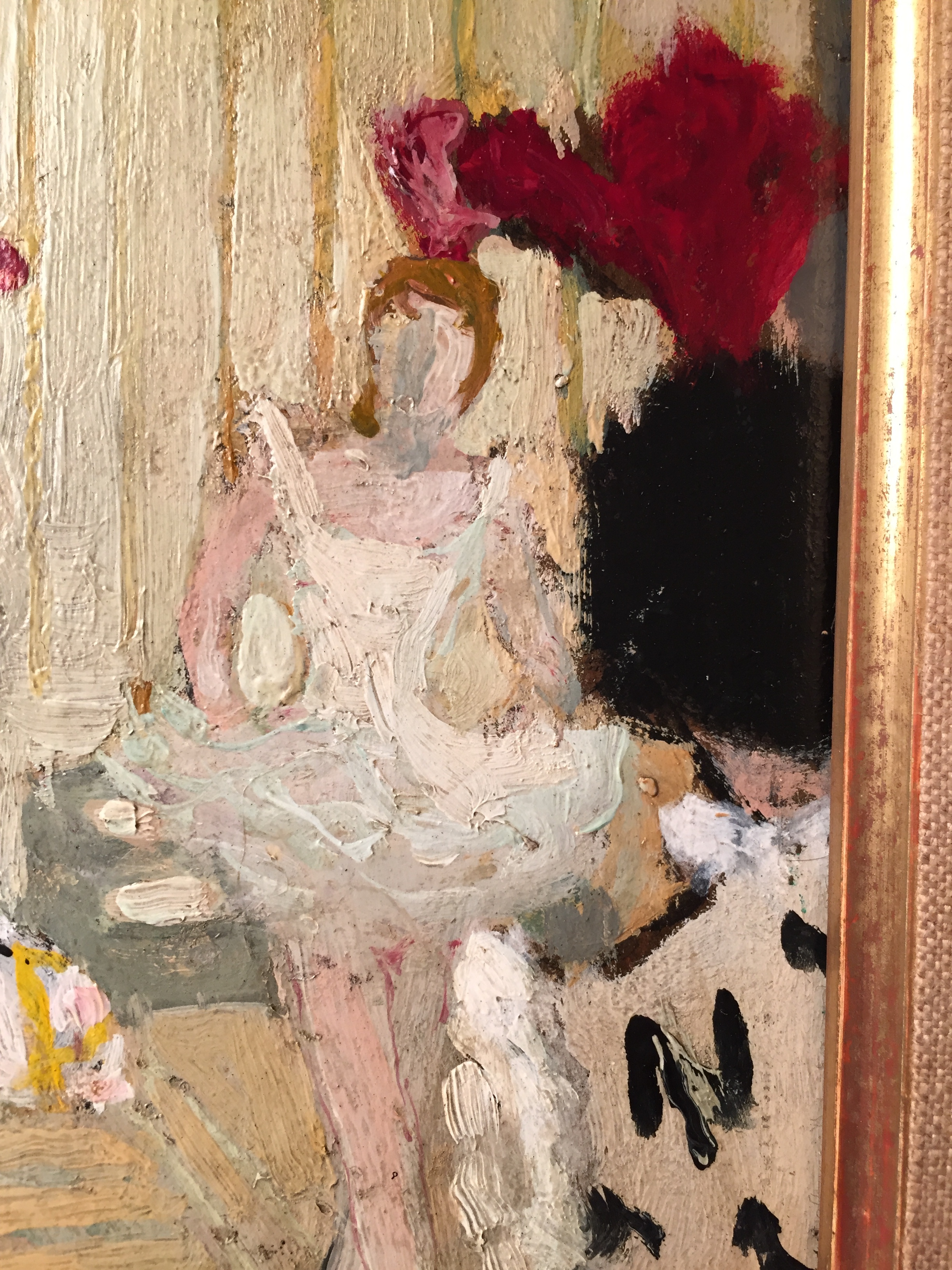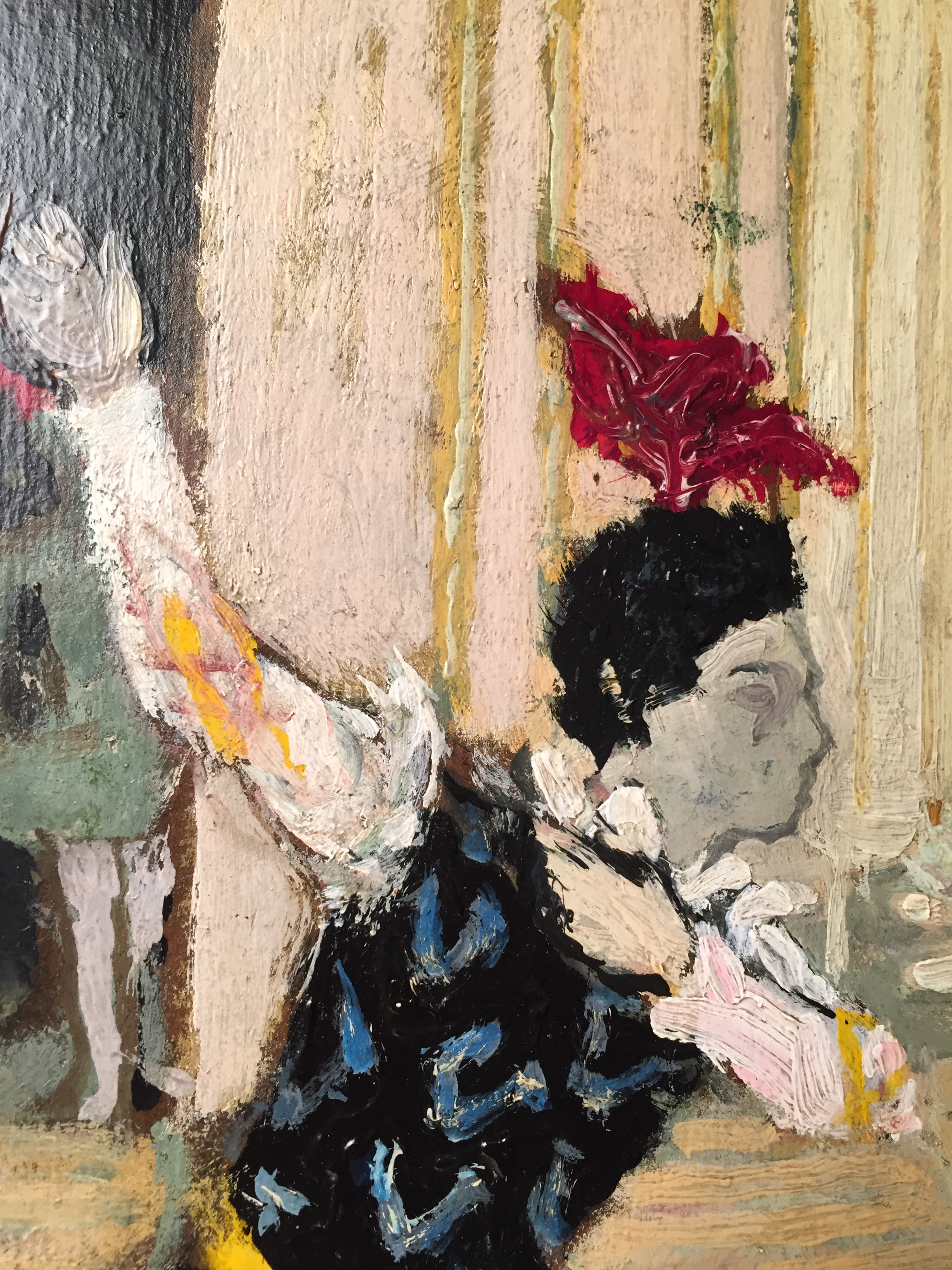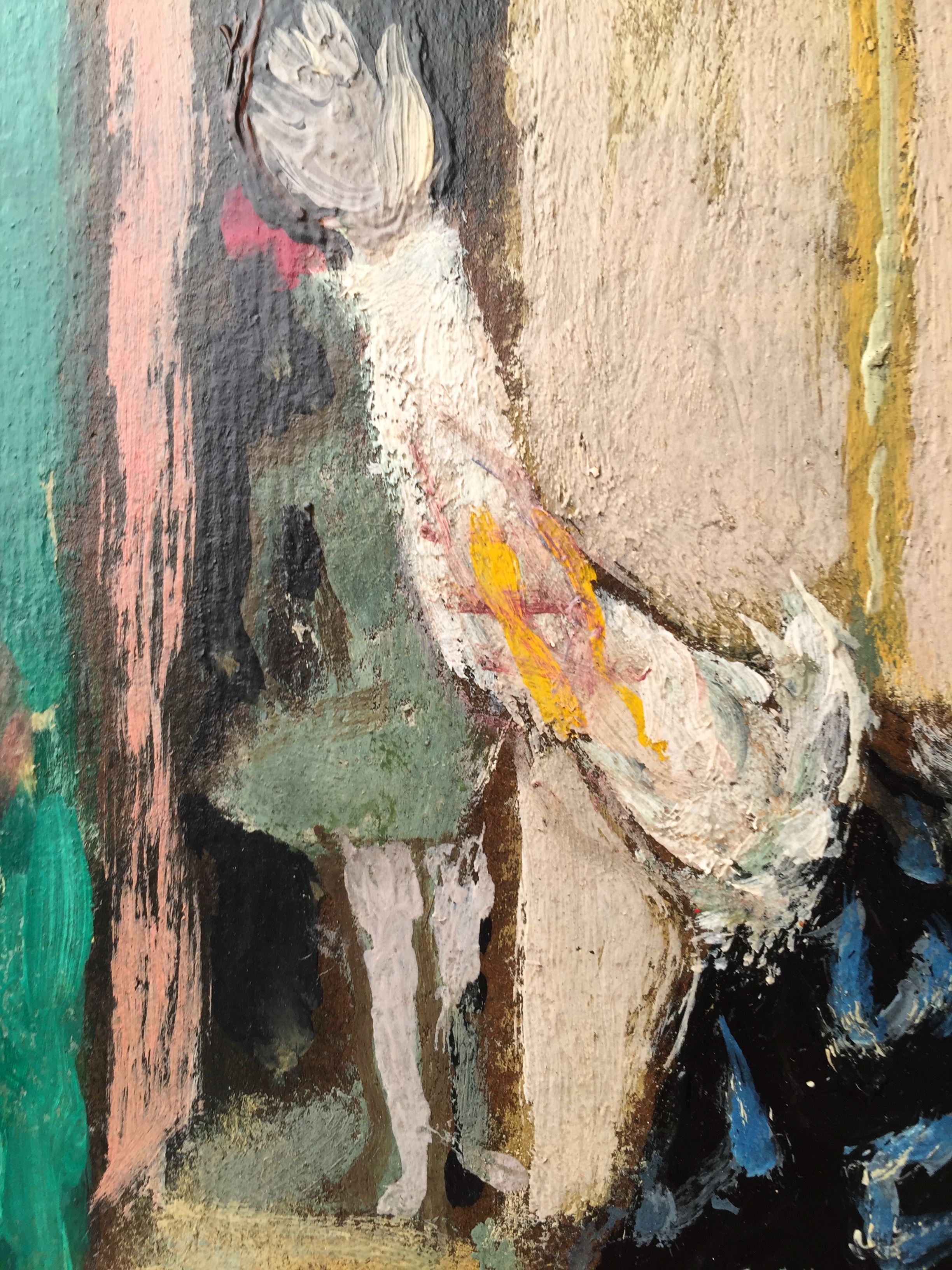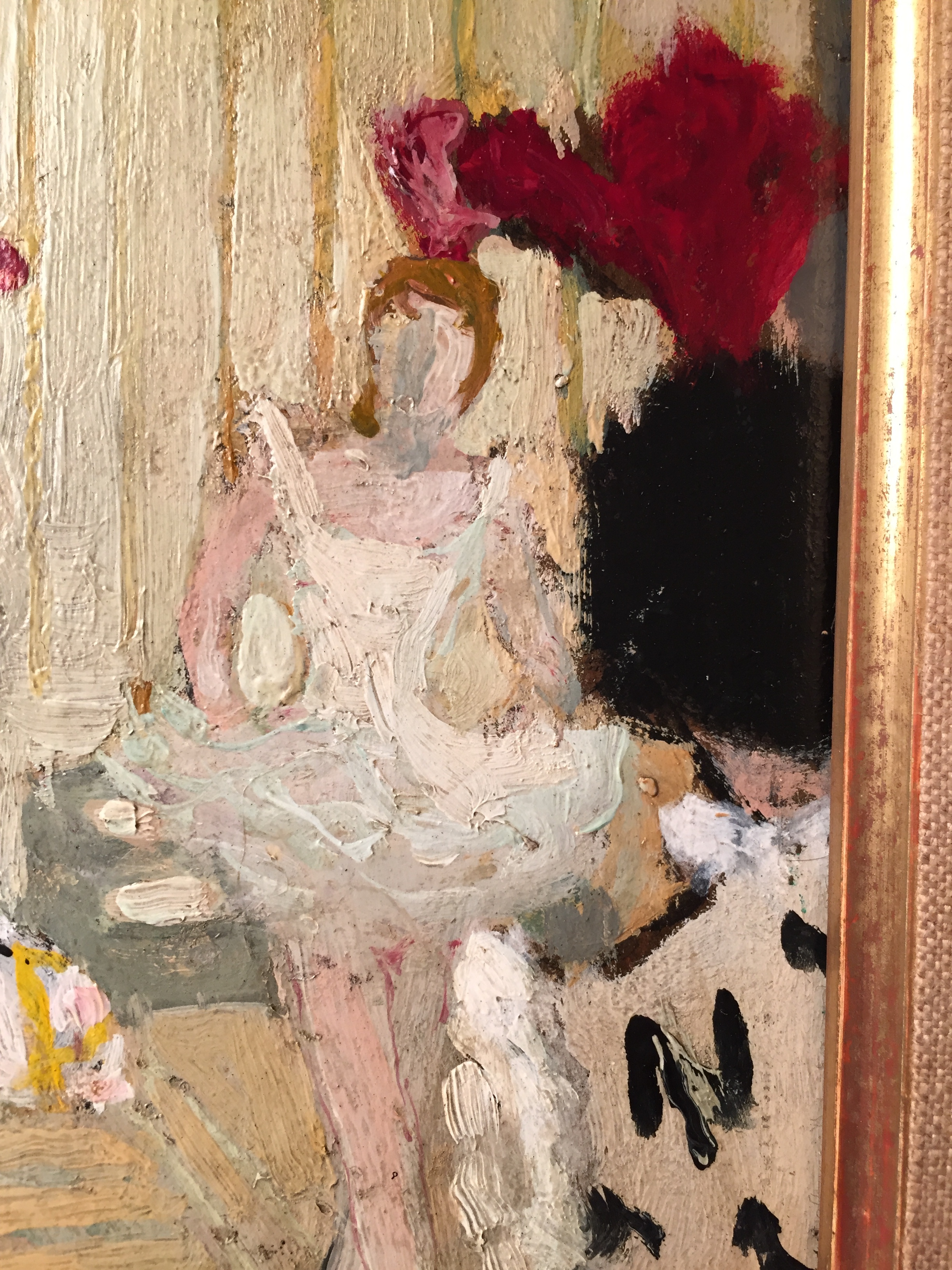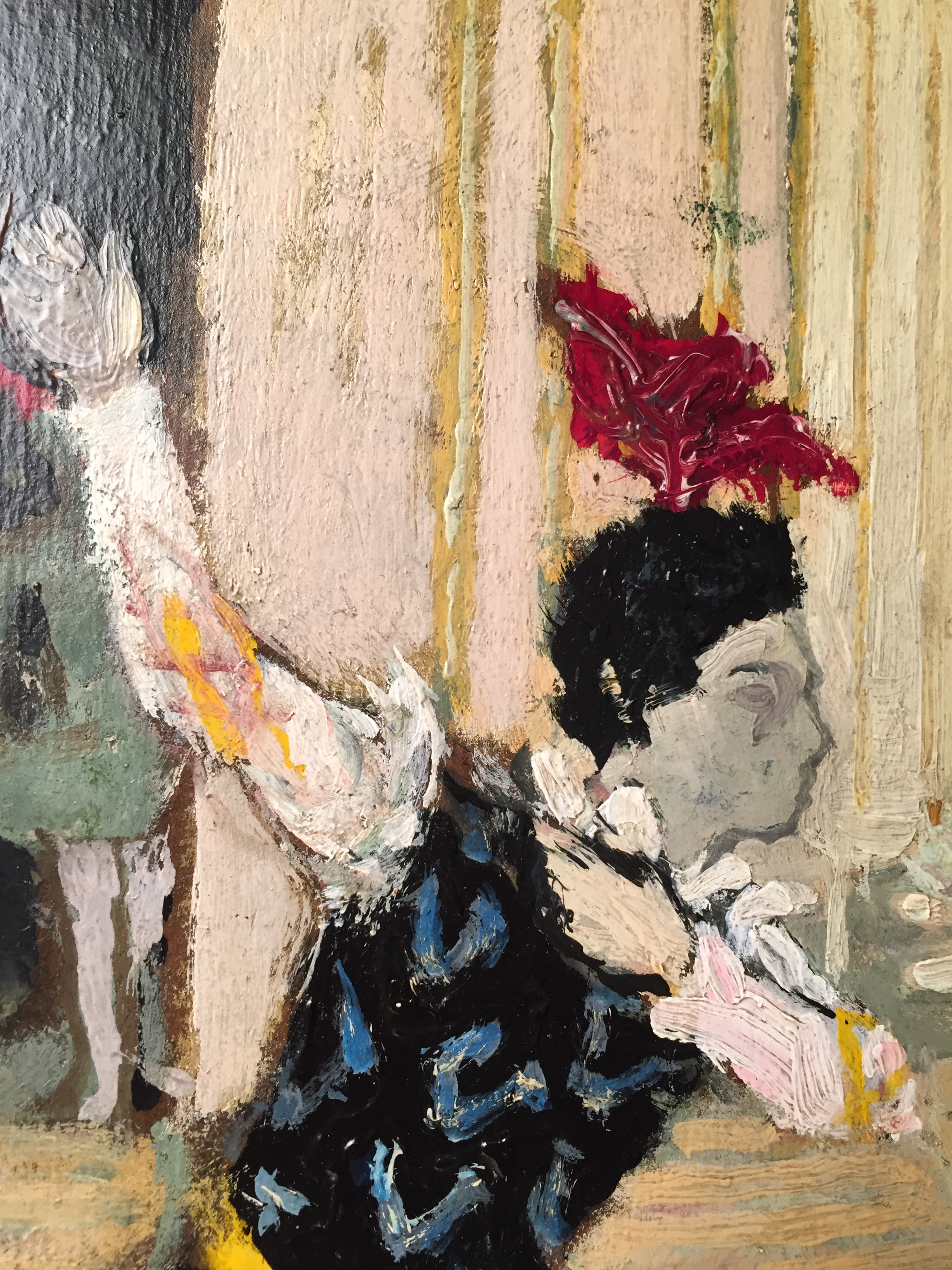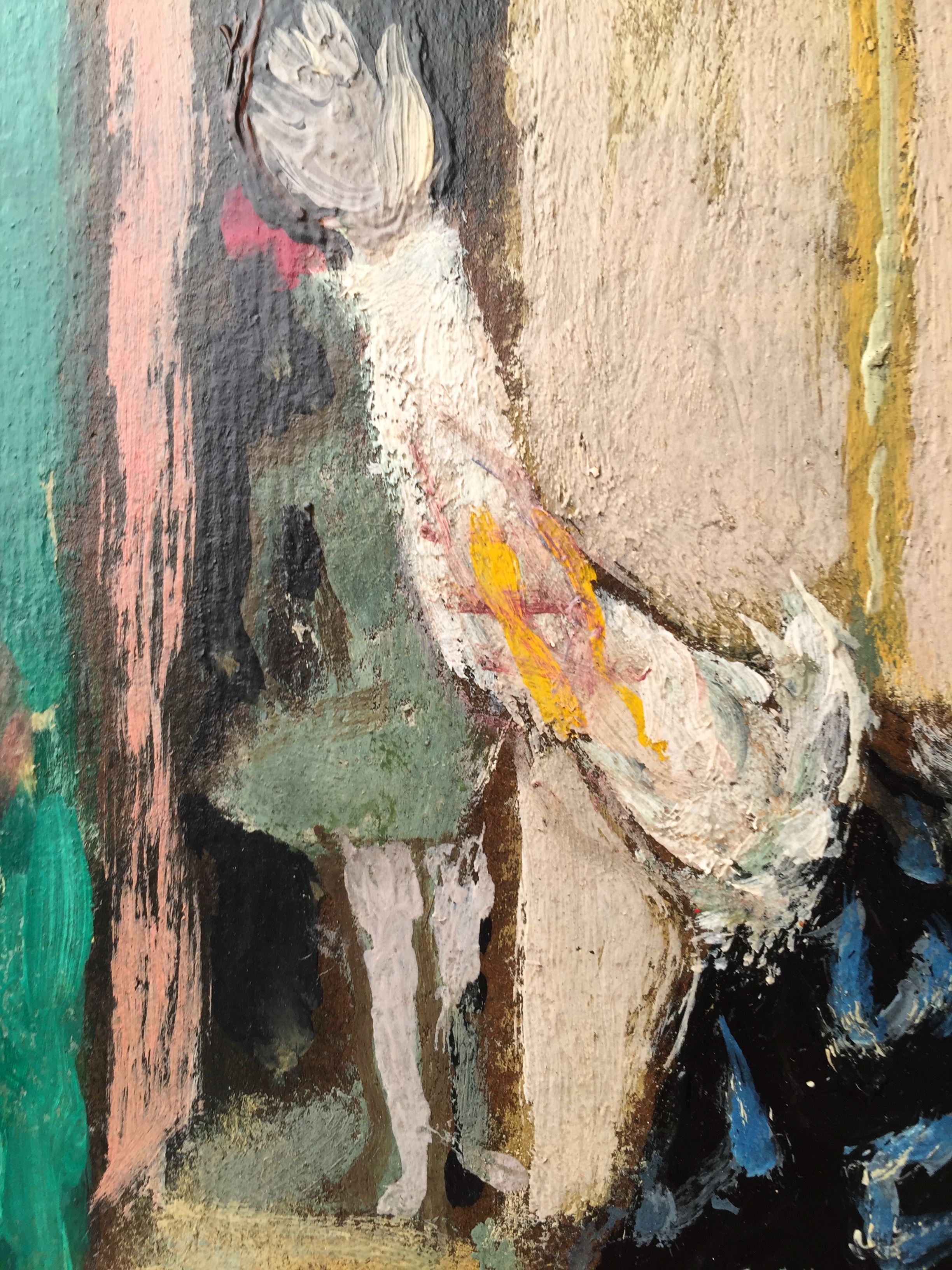 Maurice Brianchon (French 1899-1979)
Dancers in the Theatre
Framed size is 23 2/5 x 16 1/2 inches
Unframed size is 18 1/2 x 11 3/4
Oil on canvas
20th Century French Modernist, who was influenced by the Les Nabis movement and best known for his landscapes, figures, still-life paintings, and murals.
Maurice Brianchon was born in Fresnay-sur-Sarthe in 1899. Trained classically in his youth, Brianchon consequently attended the Ecole des Beaux-Arts in Bordeaux for a short period before settling into the Ecole des Arts Decoratifs in Paris in 1917. He gained fame at an early age-at 23 he was chosen as a committee member of the Salon d'Automne and at 24 he won the Prix Blumenthal, allowing him to move to Spain to study Velasquez and the Spanish Masters.
Brianchon's career took off in 1927 with his first solo show at Galerie Le Portique in Paris. Over the next decade, Brianchon's success continued with solo shows in different galleries throughout Paris; his inclusion in an exhibition entitled 'Artistes de ce Temps' at the Musee du Petit-Palais in 1924; his representation of France in the Venice Biennale; and finally his return to the Ecole des Arts Decoratifs in 1937, as a professor. Following this appointment, Brianchon also began to take on other artistic endeavors, apart from solely paintings on canvas-set design, large murals, book illustrations, and cartoons for tapestries.
In 1949, Brianchon was appointed the Painting Chair at the Ecole Nationale des Beaux Arts in Paris. The following decade brought Brianchon both increasing national and international recognition-- a retrospective at the Palais du Louvre organized by the Musee des Arts Decoratifs; a solo exhibition at London's Wildenstein Gallery; a request to document through paintings, the coronation of Queen Elizabeth II; and closing off the decade, with his first American exhibit at David Findlay Gallery. The last two decades of Brianchon's life saw him spending more time at his country home, Les Truffiers, in Perigord. Brianchon died on March 1st, 1979.